---
Suitable For: All Skin Type

Country of Origin: INDIA

A moisturizing face mask perfect for deep cleansing and maintaining a good lipid balance. The mask contains natural ingredients with green tea extract as the main active ingredient. It also contains vitamin E and glycerin for extra nourishment. Green tea extract intensively nourishes and hydrates the skin, improves skin texture, and tightens the complexion. The mask is easy to apply thanks to the stick design. The perfect mask for any skin that needs regular care.
Note : To get results you have to use it regularly 
PRECISE APPLICATION
Just wash your face, apply mud to your face or body, leave it for about 10mins, then wash off. The texture is fine and smooth, easy to spread and easy to apply.
Many people love our Green Tea Extract Cleansing Mask Stick and here's why:
Cleanses pores with a natural formula - green tea extract cleanses pores, eliminates dryness, stimulates cell activity, relieves fatigue and prevents skin aging, strengthens the protective functions of the skin.


It can effectively reduce blackheads, control oil, improve facial dullness, and Keep beautiful skin.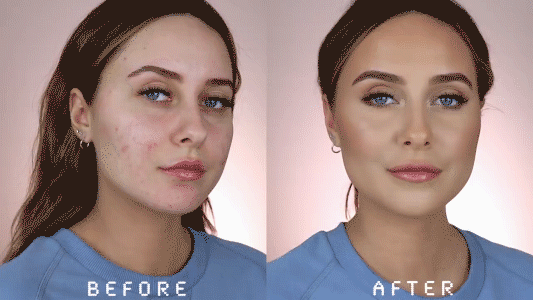 Easy to use - Apply to the face or body after washing the face. Leave on for 10 minutes, then rinse off. The texture is soft and easy to spread all over the face.

Portable design - This mask has a rotating head design, is convenient to use and provides a clean rest for your hands. Compact, lightweight and portable, so you can get smooth skin anytime, anywhere!
Mask Stick can remove all of your blackheads and minimize enlarged pores! 
Formulated with powerful antioxidants like green tea extracts, Vitamin E, and Glycerin to fix visible pores as it deep cleanses, tones and tightens your face.
Besides the deep clean function, it also protects the skin from environmental stressors and accelerating the effects of ageing. Make your skin looks polished, clean and pore-less and feels super-soft and smooth!
FEATURES
DETOXIFIES BLEMISHED SKIN


Takes away the acne, pimples, blackheads

 

under the skin gets rid of excess oil production and clogged pores, achieving pore refining, pH balance, and flawless skin.
NATURAL INGREDIENTS
Green Tea 40g which can effectively clean the skin pores, deeply clean up skin dirt, adjust the skin's water and oil balance, replenish skin moisture, and nourish the skin. Improve Skin Condition. Continue to maintain healthy skin.

ANTI-AGING & REJUVENATING




Vitamin E and Glycerin

 

reduce the dryness of the skin and helps in

 

increasing the metabolic rate. This would prevent the skin from premature aging.